Rock Stars of Lactation™
Jodine Chase
Cynthia Good Mojab, MS, IBCLC, RLC, CATSM
Alison McFadden, PhD, RM, ADM, Cert Ed
Jodine Chase
You can't do that! Keeping your events Code compliant
1.25 E CERPS and 1.25 pre-exam education hours
and
The commercialization of human milk
1.25 E CERPS and 1.25 pre-exam education hours
Jodine Chase is a public relations and communications consultant specializing in issues and crisis management news analysis. Jodine is a long-time breastfeeding advocate who, as a volunteer, works for many breastfeeding related causes including advocating for the re-establishment of milk banks and amending policies and legislation to protect breastfeeding rights. Jodine serves on the board of her local breastfeeding advocacy group, for the Best for Babes Foundation, and volunteers with ILCA, INFACT Canada, and Friends of the WHO Code. She's involved in many breastfeeding related events including the Miracle Milk Stroll and the Breastfeeding Challenge.
Top
Cynthia Good Mojab, MS, IBCLC, RLC, CATSM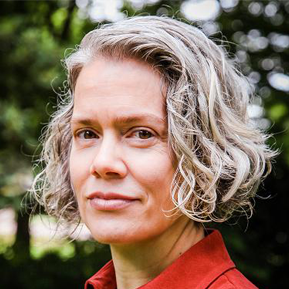 Ethics, culture and lactation: essential concepts and principles for lactation specialists
2.00 E CERPS and 2.00 pre-exam education hours
Cynthia Good Mojab is an International Board Certified Lactation Consultant, author, consultant, and internationally recognized speaker. She is also Certified in Acute Traumatic Stress Management and is a member of the National Center for Crisis Management and the American Academy of Experts in Traumatic Stress. She focuses on issues related to birth, lactation, culture, psychology, ethics, and equity. Cynthia has a strong interest in the field of lactational psychology, the name of which she coined in the Journal of Human Lactation in 2006. She brings the evidence, insights, and tools of psychology and lactation consulting to her unique presentations, many of which present information and teach skills that are essential to understanding and effectively responding to the complex psychosocial realities of families living in diverse contexts. She is the Director of LifeCircle Consulting, where she provides education, training, and consultation services to individuals and organizations seeking to increase cultural competence/humility, dismantle institutional oppression, more effectively respond to perinatal mental health challenges, and engage ethically in their work. She also serves as Education Manager at the International Lactation Consultant Association. She formerly served as a mental health care provider in private practice, served as Research Associate in the Publications Department of La Leche League International, was a member of Mothering Magazine's Expert Panel, and was on the faculty of Parkland College where she taught both statistics and abnormal psychology. She has authored, contributed to, and provided editorial review of numerous publications. She has experience working with the full spectrum of lactation in diverse contexts—from healthy, well-supported parents of healthy, full-term newborns to dyads coping with perinatal mental health issues to adoptive parents inducing lactation for nurslings with special needs.
Top
Alison McFadden, PhD, RM, ADM, Cert Ed
Spotlight on infant formula: why action to tackle the harmful practices of companies is needed
0.75 E CERPS and 0.75 pre-exam education hours
Dr Alison McFadden qualified as a midwife in 1981 and worked in clinical midwifery in England and Malawi. She qualified as a midwifery tutor in 1989, was awarded the Robert Peer's Prize for Adult Education by the University of Nottingham, and spent 17 years lecturing in midwifery and women's health at the Teesside University. She was awarded a Masters in Applied Educational Studies by the University of York in 1993. In 2005 she joined the Mother and Infant Research Unit at the University of York and gained a National Institute of Health Research Fellowship to undertake a PhD which was completed in 2010 at the University of York. She joined the University of Dundee as a researcher in January 2013. Dr McFadden's research focuses on inequalities in health and nutrition for women and infants. Recently she conducted a study examining strategies to effectively influence political commitment to breastfeeding in six countries, and is involved in updating Cochrane reviews on breastfeeding to inform WHO work.
Top