Ethics

Extravaganza 2015
iLactation is pleased to bring you our inaugural Ethics Extravaganza. IBLCE requires a minimum of 5 E CERPs on ethics and related topics for IBCLC recertification.
Registration still open. The Extravaganza is online now until July 10, 2015.

Next conference – Building better

breastfeeding
iLactation's next conference registration will begin on July 22, 2015 and will be online from September 15 to October 31, 2015. 20+ hours of education! More details here.
iLactation Pens & Folders
Do you have one of our iLactation pens? Or one of our document folders?
Details of how to get them are here.
Sign up for Newsletter
Sign up for our mailing list to keep up with all the iLactation news!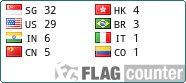 I would highly recommend the iLactation conferences. It is an easy way to obtain CERP's if you are recertifying as an IBCLC. You can do the presentations at your own pace, and as time allows without the need for travel, meal and hotel expenses. This conference exceded my expectations and I plan to attend the next ilactation conference! – iLactation participant
This was definitely a worthwhile conference with great speakers and topics. Did it with a group so cost became more reasonable and all in our group was very impressed with all the information.– iLactation participant
The presentations in iLactation were extremely valuable and educational for me as an RN and an IBCLC. I feel they were well worth the time and money to listen to them.– iLactation participant
I have highly recommended iLactation to my colleagues. It is so reasonably priced, convenient to watch on your own time, and offers the best presenters in the field with great current information. Finally...you don't have to be rich to get your CERPs and be an IBCLC!!– iLactation participant
The main presentations info are very helpful in my work. The other topics give me an idea as to what people do in other countries, very interesting!– iLactation participant
It was so wonderful, great info, great presenters, CONVENIENT! I wanted to watch them all more than once!– iLactation participant
This is such a wonderful thing for me. I live in a rural area and life is busy, but I was able to watch it all. THANK YOU. Thank you so much. I want to share it with more folks. It's so nice to not have to travel, spend money for hotel, etc, able to start and stop and have family time when needed. WONDERFUL!!!– iLactation participant
The iLactation conference was wonderful in so many ways! The topics were diverse, the presentations were expertly informative, they were easy to view at my own pace and everything was user friendly! I look forward to the next one. Thank you for a great opportunity to learn! – iLactation participant
iLactation is an opportunity to hear world known and beneficial speakers from the comfort of your home, especially in a country where attending an event of this range is somewhat impossible! Thank you, iLactation! – iLactation participant
Online conferences like iLactation bring together the best of both worlds: current topics and information while being able to review the sessions at your own pace and when it fits into your schedule. – iLactation participant
iLactation is an opportunity to hear world known and beneficial speakers from the comfort of your home, especially in a country where attending an event of this range is somewhat impossible! Thank you, iLactation! – iLactation participant
I love everything you do every time I learn more and more things that are so helpful. – iLactation participant